Working for
Justice and Peace
Family Law, Real Estate & Probate Attorneys in
Cedar Rapids, Iowa
Daniel W. Willems
Attorney & Counselor at Law,
Mediator and Arbitrator
Daniel graduated from the University of Iowa Law School in 1985 and has been practicing law in the Cedar Rapids area since 1988. He seeks to provide a peacemaking approach to conflict resolution and to be provider of legal services to you and your family for multiple situations that arise throughout your lifetime.
Get to Know Daniel
Madison Recker
Attorney at Law,
Junior Associate
A native of Iowa, Attorney Madison Recker cares deeply for her community. After graduating from the University of Iowa College of law in 2022, she has worked diligently in serving with focused attention and passionate advocacy, and she is ready to provide you with options to your situation, working to give you a peaceful solution.
Get to Know Madison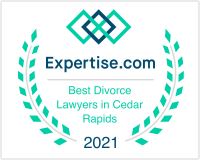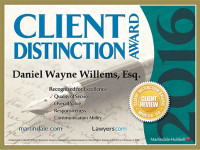 Why Choose Us?
What sets this firm apart is our attorneys' "peacemaking" philosophy that underlies each of our services—from legal counsel, to alternative dispute resolution, to settlement negotiations and to trial representation. A peacemaker seeks to de-escalate conflict, open dialogue, explore win-win solutions, bases advocacy on solid evidentiary proof and law, show respect to all parties, avoid vilifying the other side, and utilize cost-effective alternative dispute solutions.
Your Peace Is Our Focus
Whether you're navigating a divorce or a probate dispute, our clients' peace within and peace between self and others is an important consideration in every legal matter we handle.
We Recognize that the Way Conflict is Handled can make it a Constructive Experience.
We believe that values are both tested and developed in times of conflict. Perseverance and peacemaking skills often grow as a result.
More Tools Means Better Outcomes
It has been said that if your only tool is a hammer, every problem looks like a nail. We help you evaluate and implement alternatives to a trial. If trial is your best choice we will be your strong advocates.
Helping Cedar Rapids Clients Since 1988
Ready to take the first step toward resolving your legal needs? Whether you have questions, require legal representation, or seek professional advice, our professional peacemaker is just a call away.
Testimonial
I solicited Daniel Willems to provide services for my divorce. This was new territory for me, so I relied on Mr. Willems' expertise to complete the process. My husband and I wanted to work through the process without added expense or time and Mr. Willems helped us to accomplish this. Mr. Willems listened to my requests and input for the settlement agreement and guided me through the details always keeping my best interests in sight.
Empathetic Legal Support for Every Life Chapter Of Life
Having served Cedar Rapids since 1988 and Iowa since 1985, we at Willems Law Firm understand that legal matters can arise at any stage, from joyful milestones to challenging transitions. It's our aim to guide and support you through these moments while prioritizing that your unique needs and concerns are met with care. Our attorney, Daniel W. Willems, is also a licensed counselor, mediator, and arbitrator. He's passionate about providing you and your family with holistic law services centered around peaceful, collaborative resolutions.
Our practice areas span family law, divorce, adoption, child support, probate, powers of attorney, wills, real estate, and more. No matter the scope or severity of your conflict, we are here to listen and provide the personalized assistance you need. Contact our office in Cedar Rapids, Iowa, to schedule a consultation and discover how we can help you confidently navigate your conflict's legal landscape. Our attorneys, Attorney Willems and Attorney Recker, are proud to serve residents of Cedar Rapids and communities throughout Linn County.