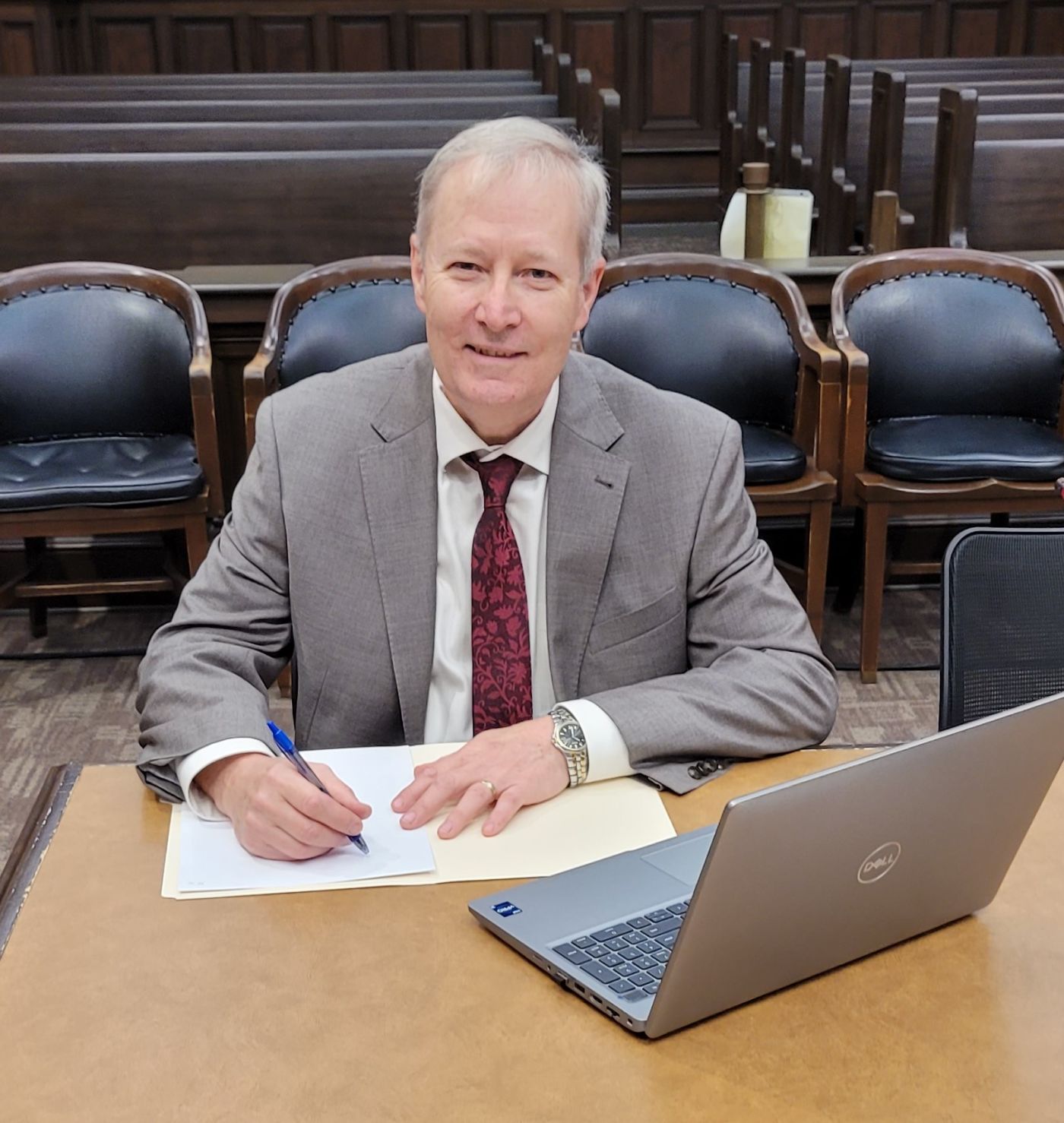 Daniel W. Willems
Attorney & Counselor at Law,
Mediator and Arbitrator
Daniel Willems graduated from the University of Iowa Law School with honors in 1985. He began his career at the M. Gene Blackburn law firm in Fort Dodge before becoming self-employed in a small association of attorneys in 1988. In 1993 Daniel opened Willems Law Office, concentrating in family law, alternative dispute resolution, and real estate.
The mission of this firm is to promote peace and justice through service as attorneys and counselors at law and as mediators, and arbitrators. Daniel views his career as an avenue of service. Times of conflict are defining moments in a person's life. While he is concerned for his clients' rights and financial well-being, he is also concerned how the conflict will define their character and the person they become. Human spirituality is a process of defining our values, priorities, and mission/purpose in life. Values are tested and developed in times of conflict. Conflict is often destructive and causes injury. Daniel believes that conflict handled well can be constructive and healing.
US Supreme Court Chief Justice Warren Burger observed: "The entire legal profession – lawyers, judges, law teachers—has become so mesmerized with the stimulation of the courtroom contest that we tend to forget that we ought to be healers – healers of conflicts. Doctors, in spite of astronomical medical costs, still retain a high degree of public confidence because they are perceived as healers. Should lawyers not be healers? Healers, not warriors? Healers, not procurers? Healers, not hired guns?"
Warren Burger, The State of Justice, A.B.A.J., Apr. 1984, at 62, 66.
J.D. - University of Iowa Law School, 1985